Elevate Her UK provide various inspiring services for young people from marginalised communities. We understand the amount of pressure young people face to be successful in society today and the lack of support they may receive at home or in school. Through our top quality services and interventions we aim to build their confidence, combat their insecurities and give them a chance to achieve something positive in life.  Everyone deserves the opportunity to acquire or enhance their skills.
We offer 1:1 and group mentoring sessions in person and online. 
Our mentors are accredited youth mental health first aiders and are fully trained.  We currently mentor girls at risk of school exclusion in Dagenham Park Church of England school.
We received 100% positive feedback on our 8 weeks mentoring programme delivered to vulnerable homeless women in YMCA hostel (Romford). We assisted with job search, driving licence applications, private rented accommodation and more.
All mentees will receive a certificate, goody bag and free access to our events and workshops upon successful completion.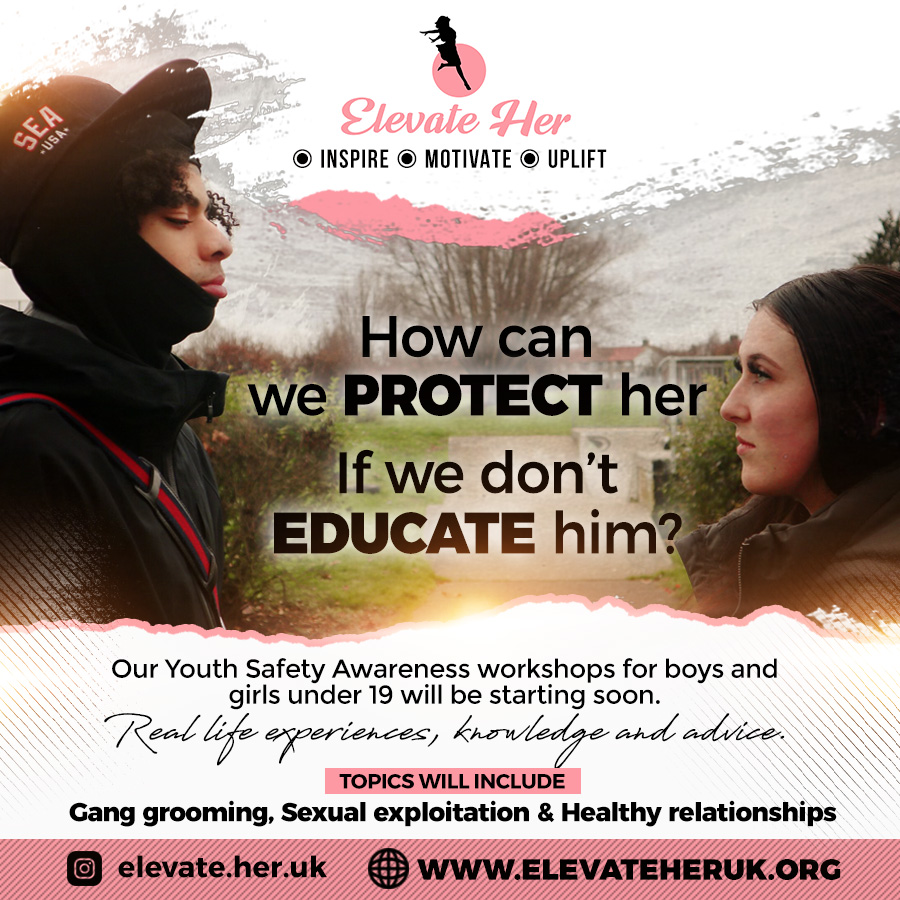 Our DBS checked and highly experienced frontline delivery team offer interactive motivational outreach sessions in youth clubs, schools, colleges, universities and places of worship.
The objective is to engage and inspire young girls by giving them advice on how to overcome issues they may face in the future or are currently experiencing. We have supported young people on issues such as:
Exam stress

Domestic abuse

Social media pressure

Mental health issues

Unemployment 

Gang grooming

Sexual harassment 

Money management
We also offer 1 hour Youth Safety Awareness assemblies for both boys and girls. We teach them how to speak up and report if they ever feel vulnerable. We also share real life experiences and teach them about boundaries, respect and self-control.
Our skill based taster empowerment workshops are designed to :
Teach a new skill
Develop an existing skill
Improve employment opportunities
Promote entrepreneurship
Our most popular workshops we offer are:
Semi-permanent lash
extensions
Dance/Music Motivational Workshops